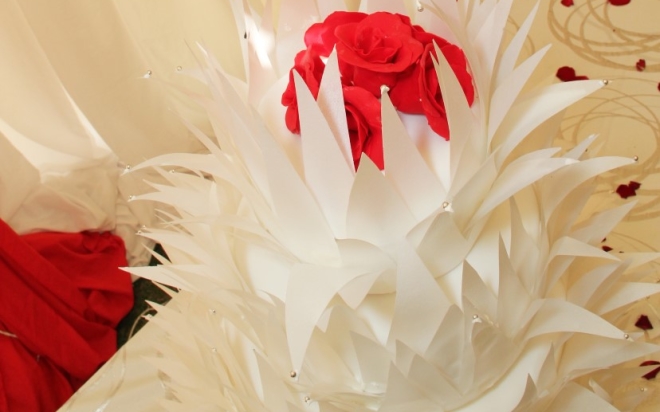 Hire the Triple K Farms as your Wedding Venue for an experience of a life time! In its unique farm-style surroundings, the Triple K Farms presents a very individual blend of rustic farm romance – combined with elegant chic. Triple K Farms provide you with a tailor made facility, to reflect the bride and groom's personal style.

What sets us apart from many other wedding venues, is that the bridal couple has access to the venue 2 entire days prior to the wedding. It allows the couple and wedding planners to finalize their décor, providing enough time to ensure everything is perfect!

We are able to host weddings for up to 350 guests as follows:
Hosting 350 guests under a marquee sitting on 35 round tables. In this case we provide the marquee, tables and chairs including the draping according to the client's needs and colors'. The service includes a table layout. This service is charged on a per person per day basis and includes catering. The menu is agreed with the clients and has impact on the fee charged. Food is also served in the marquee on serving stations as self service.
Hosting a wedding of between 120 to 200 guests. This service is offered in our current facility which can accommodate up to 20 tables, sitting 10 people each. We also provide catering at these weddings and the menu is agreed with the clients upfront and has a bearing on the price. This price will also include draping and table layout.
Smaller wedding are also catered for depending on the needs of the clients and are tailor made.
The facilities are as follow:
The Barn – 13mx13m (169 square meters), for 120 to 200 guests
Marquee (on request), for up to 350 people.
Ablution facility for males and females
A dining facility 17m/6m (102 square meters)
A kitchen (36 square meters)
Boma Fire & Braai Area